Store:
Books and Reference
This is the "Owner's Manual" that should come with EVERY puppy! It has everything you need to know, from what you need to buy before bringing your puppy home, how to prepare your house and yard, socialization and training advice, medical advice, and more!
After breeding dogs for over 20 years, I know this book truly has the answer to all your puppy questions.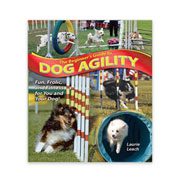 Training your dog (and yourself) for agility competitions will create a fun working relationship that both of you can enjoy. Find everything you need top know in this fun guide that includes information on pre‑agility training, detailed advice on correction‑free training and step‑by step agility training techniques. Also learn how to make your own agility obstacles use a clicker as a motivational tool, and officially enter agility trials. Participation in agility competitions can build a strong, enduring bond between you and your dog.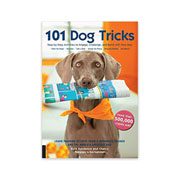 International bestseller with over a half‑million copies in print in 18 languages! This beautifully designed book features step‑by‑step instructions with easy to follow color photos of each step. Each trick is rated with a difficulty rating and prerequisites to get you started quickly. Tips and trouble‑shooting boxes cover common problems, while "build‑on" ideas suggest more complicated tricks which build on each new skill.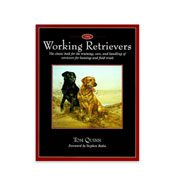 In this complete book on retrievers and their training, we enter the world of Tom Quinn, one of America's most successful breeders and trainers of bird dogs. Quinn explains the methods he has used in developing a remarkable series of champion retrievers, including his first Labrador bitch, Nakai Anny, who won honors as Field Champion and Amateur Field Champion, and is a member of the Retriever Hall of Fame.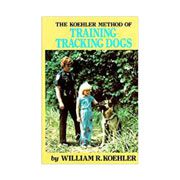 For search and rescue work, to assist in law enforcement, and to compete in Tracking Tests, here is all the preparation you and your dog will need.