There are many great dog foods out there nowadays. I will send you home with some to get you started but you are welcome to switch to other brands. Just make sure they are for "puppies" until the first year of age, and are recognized by "AAFCO" (The association of American Feed Control Officials).
I personally try to stay away from "grain‑free" products as this can lead to a few health problems later on. I also try to find foods with pre and pro-biotics, however you can get these as supplements easily enough.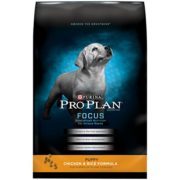 I like this for my Shepherd Puppies, higher calorie than the other brands listed.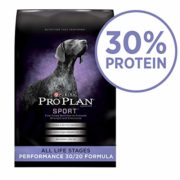 This is a very high calorie dog food I only use with my shepherds, pointers, or boarding dogs that struggle to keep weight on. DO NOT USE WITH LABS!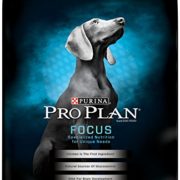 This one is better for the Labs, it is less calorie than the "regular" puppy. I still prefer Kirklands (yellow bag) chicken and rice for LABS if you can get it….even LESS calories!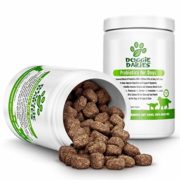 Any time my puppies or dogs get diarrhea, I will put them on this supplement for about 2 weeks!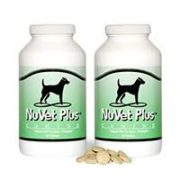 Nuvet is great source of antioxidants, vitamins and minerals for your growing pet. I give them to all my dogs until they are a full year, or whenever they may be nursing, or pregnant or sick! I also give them to my senior dogs.
Nujoint helps relieve temporary pain and inflammation in the joints of growing pups, or older dogs. Contains glucosamine, chondroitin and MSM.