What would you love to accomplish with your dog? LET'S DO IT in one day! Hurry, these fill up fast! Call, email or text to sign up to one of our dog training workshops or clincs.
Foundations Clinic: 3 Demo Dogs Only
My Facility 3 &1/2 +/- hours; $250 with Dog; $50 observers only
Upcoming Dates/times:
Sept. 23rd: 8am
Nov. 24th: 9:am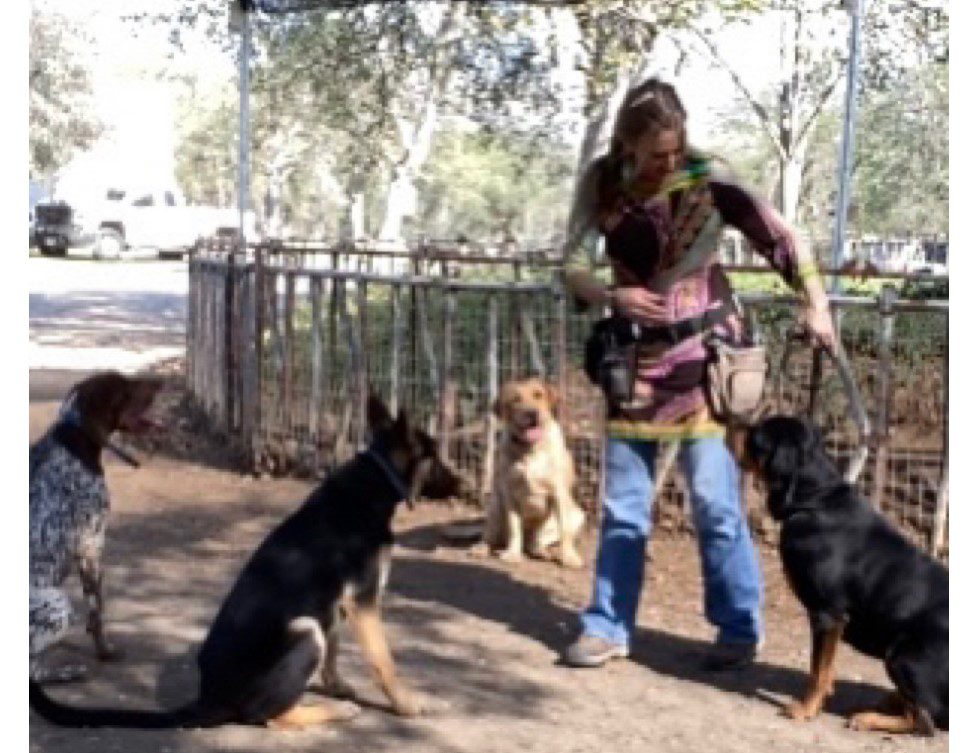 Have trouble getting your dog to behave on a leash? Do they act up (become aggressive, fearful, or unruly) when they see other dogs or new people? Is it hard to get their attention when distractions surround you? Then this workshop is for you! It is the "foundation" for all my other training sessions. Sit back, watch and learn as I demonstrate the foundations of dog training with 2 to 3 demo dogs.
Workshop Video
here's what others have to say
Hi Patricia! I just wanted to thank you for the clinic on Thursday, we learned a lot! It was a lot of fun and very informative, and when I took Mishka to Lowe's last night, she just cruised through the store with no issues at all. Thanks again! Your expertise is greatly appreciated, and I'm sure we'll see you again.
Tune-Up Clinic: Up to 4 Dogs Accepted
Atascadero Lake 2 +/- hours; $200 with dog
Upcoming Dates:
October 6th: 4:30pm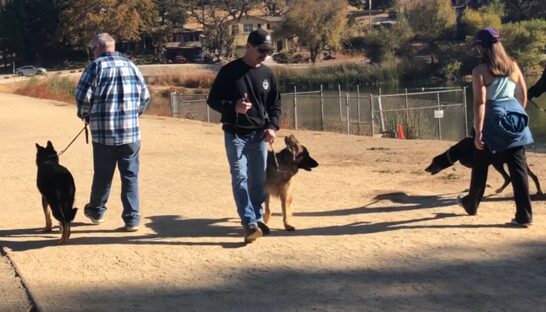 This is where the rubber meets the road. Now it's YOUR turn to train! I coach YOU as you practice your dog handling skills around the lake, walking past lots of other people, dogs, kids and more.
Tune up Workshop Video
Here's what clients have to say: "Thank you for the wonderful clinic. Skip and I did about four 10 min training sessions today all the while with a loose leash.  Our walks had become agonizing. Thank you for demonstrating how a correction should be done.  I am in awe of how you work with dogs.
Beginning Off Leash Clinic: 2 Dogs only
My Facility; 2-3 hours, $275
Upcoming Dates:
Oct. 7th: 9:am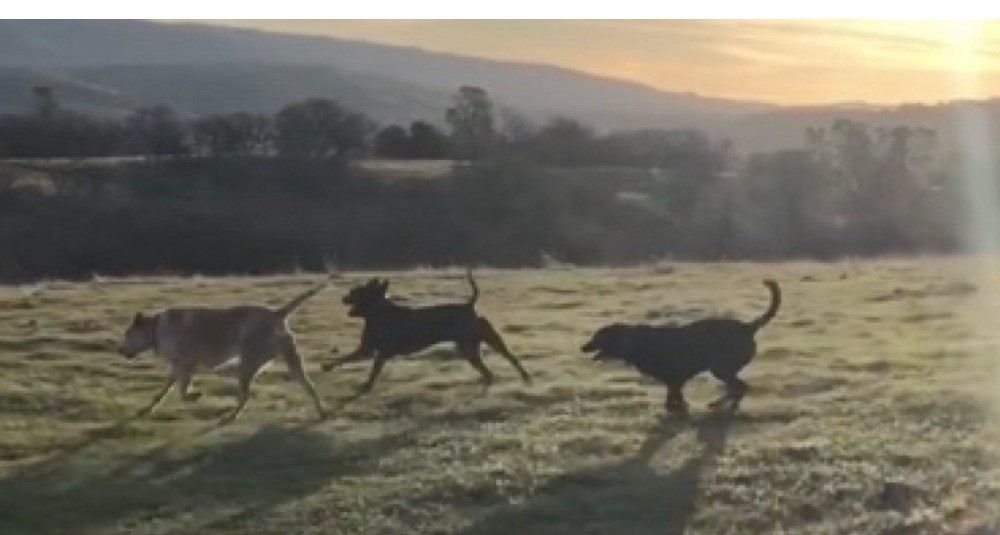 So, your dog is doing fairly well on a leash and gets along with other dogs, but when off-leash, he doesn't always come back to you? This is the workshop for you. You will learn how to use e-collars to get your dog's attention no matter where he is. This class includes a review of your on leash handling before we move off leash.  *E-collars will be for sale here if you don't have one, $200
Beach Clinic: 2 Dogs only
Avila Beach Dog Park; Approx. 2 & 1/2 hours; $300
Upcoming Dates:
Oct. 29th: 9:AM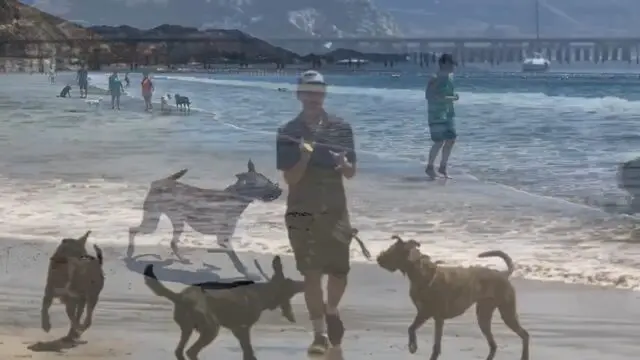 We take both on and off leash training to a higher level in this clinic. You will be challenging your dog to focus on leash in increasingly difficult scenarios before practicing off leash recall, sit, down and down stays at the dog beach!
Workshop Video
"Thank you fora phenomenal day for Briscoe and his new friends! This day changed our relationship immediately. I love how dogs can instantly forgive their handlers once we make the necessary adjustments to OUR behavior. We experienced this the very next day. I'm literally typing this with misty-eyes. Thank you Patricia, for your expertise, keen eye, giving honest and needed assessments. Life changing for us.☺"
If you have a small group (2 to 3 dogs) and would like to schedule a private clinic, full day or 2 day workshop, please feel free to give me a call!
Downtown Class: 4 dogs only
San Luis Obispo: approx. 2&1/2 hours; $225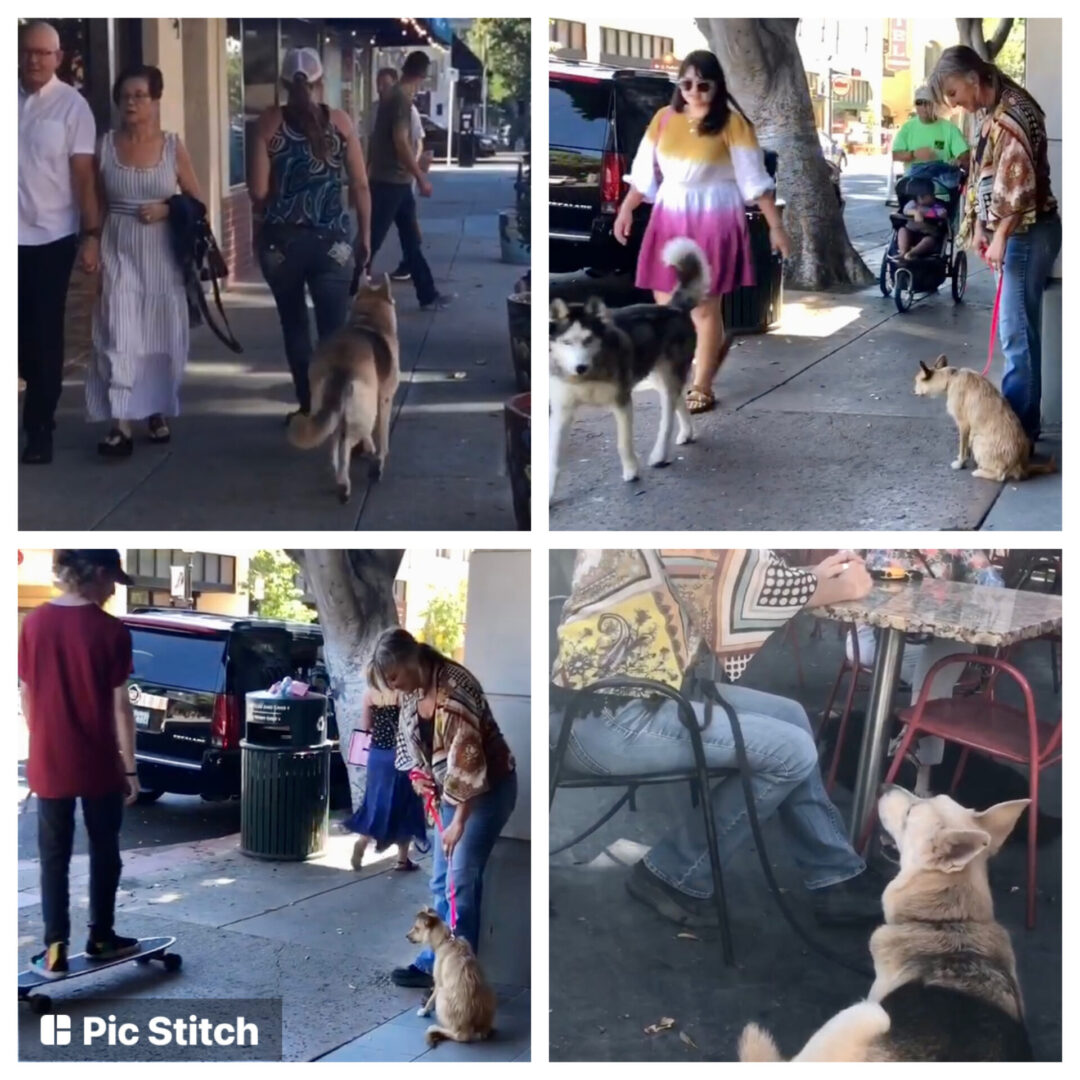 This on-leash class helps you and your dog navigate the busy streets of the city. You will have your dog relaxed and focused as we pass by many people, cars and other dogs, surrounded by all kinds of noises and other distractions. We also practice going up stairs, elevators and more. At the end of the class your dog will practice a down stay as we eat lunch at the Firestone Grill. Lunch is included.
Read what others have to say:
"They are totally getting it! They have navigated old men, skateboards, weird people, and even other dogs walking past. Rumba is even proud of himself; every time he gets it right, he starts wagging his little tail! it's a total 180* difference!"………or another client,………………" Thank you soooo much for the reassurance and encouragement!!! He came around by the end of the day! 🙂 Doing great today! Seriously can't believe the difference in this dog after seeing you one time! You're amazing! Thanks again!"………………..and another………………………..' The training was fantastic! Diesel is doing better on walks …more confident. Not afraid."