Service & Therapy Dog Training
What's the Difference
If you are a war veteran, are disabled, or going through a major life event (such as disease or death of a loved one), funding may be available! Find out more about the Paw it Forward" fund. Currently $0 in available funds*
There is ALOT of confusion about WHERE TO BEGIN, so let me help you!
——————
1. First, it's important to know the difference between emotional support, therapy, and service dogs.
Emotional Support Animals These well-trained pets provide companionship, comfort, and therapeutic benefits TO YOU, such as improvements in heart rate and blood pressure, raising endorphin levels, decreasing cortisol, reducing social isolation, and more. They are not considered service dogs and do not have access to most public places; however, they are most often granted rights to live in non-pet housing and travel in the cabin of aircraft (with a doctor's note). Includes one day of private training (here at my facility.) If you plan to travel on public transportation, you may want a vest and additional private training to teach YOU! (Extra costs apply)
Therapy Dogs If you have a heart for helping OTHER people, these dogs are for you! You and your dog can help in a classroom with reading, give companionship to those in convalescent homes and spread good cheer in hospitals, to name only a few! Therapy dogs must be certified as a team, so although these dogs are trained and ready to pass the AKC CGC and Therapy Dog International test, you yourself must take the exam with them before most establishments invite you in. Includes one full day of private training (here at my facility and Paso Robles.)

PTSD Service Dogs and Psychiatric Service dogs
These dogs are "trained to do work or perform tasks for people with mental disabilities. Examples of such work include. reminding a person with mental illness to take prescribed medications, calming a person with Post Traumatic Stress Disorder (PTSD) during an anxiety attack, or performing other duties." Under the ADA, these dogs are allowed in all public buildings and will come with a Public Access Certification test, as well as having met all the requirements of the AKC CGC test. These dogs also come with service vests and a minimum of 3 days of extensive, private training for you at your home (my travel costs are NOT included, see below for info). Additional follow-ups are recommended at the end of each year to ensure your service dog is working at its optimum. However, these additional visits are not included in the price.
What's the difference between an ESA and Psychiatric Service dog? If you have a mental handicap that limits your ability to live a normal life and are under the care of a doctor or psychologist, and they have recommended you try a service dog to help you with your condition, and you want this dog to be able to go with you everywhere, you are looking for a service dog. These dogs have much more time and training out in the world, and they come with more training for YOU! Please do not purchase an ESA or Therapy Dog if what you are really interested in is a Service Dog! They will most likely disappoint you!
————————
2. Check out the "Trained Dogs Available" page and see if any of my current dogs for sale interest you. Most, if not already finished, can be finished as a service dog within a few months. If one does interest you, call or email for more info. It would be helpful to know more about you and your interests to find the perfect match for you, so fill out the How It Works" form and send it to me, so I can get you a more precise price/ time quote and help; you choose the right dog!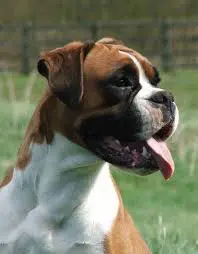 Whether in need of a service dog for yourself or you are interested in owning a therapy dog to help others, Varian kennels can get you on your way! We have trained dogs available, or we can help you train your own! Take a look at our "trained dogs available" page to see the service and therapy dogs we currently have available or see the obedience training page for training prices if you would like help to train your own.
Why I decided to train service dogs: In the midst of suffering through a long-term illness, I determined that if I recovered, I would find a way to use my skills to help others. I am now offering Therapy Dogs, Emotional Assistance Dogs, and PTSD Service dogs and created a fund to help offset the costs of these dogs for Veterans or handicapped individuals. Learn more about the fund "Paw it Forward" in the video below.
Current "Paw it Forward" funds available… $0
See the blog to find out more about the last recipients.